Chiliz Labs is the accelerator program and third party partner development on-boarding arm of Chiliz. 
We aim to empower blockchain projects that grow the Web3 sports industry.
We provide strategic guidance, funding, and support for your project's growth. 
The projects to be incubated by Chiliz Labs are wide-ranging, including metaverse-based sports, football and football manager games, rewards and engagement-driven community platforms, social gaming platforms, AI-based content platforms, 3D quality digital sports collectibles, and NFT ticketing programmes. 
Our aim is to populate the Chiliz ecosystem with projects in Web3 sports.
With an array of skills and experiences, our team not only has years of expertise but also a passion for pushing the boundaries of the Web3 space.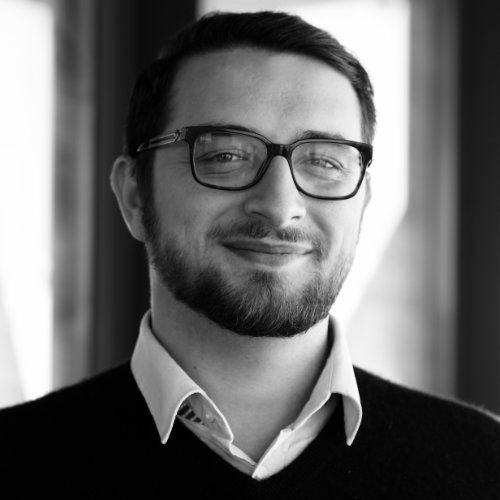 Chief Strategy Officer,
Chiliz & Socios.com
Head of Business Development,
Chiliz Labs
Each recipient listed here represents our commitment to fostering innovation in the Web3 sports and entertainment industry.
Blockasset is an athlete-verified NFT and token ecosystem, enabling fans and athletes to connect like never before, via the power of Web3.
LiveLike is an audience engagement platform that transforms online customers into engaged fans through customized, interactive experiences.
FanFest is an SDK for membership/ token-gated virtual experiences for commercializing decentralized fan communities. 
Tickie is a complete ticketing and fan engagement solution, tapping into the full potential of each ticket thanks to Web3.
Legend designs and creates unique digital trophies and medals, bringing a modern touch to traditional sports awards via their innovative NFT platform.
Abrakadabra Game Technologies is revolutionizing the gaming industry with patented technology that enables the creation of games from real-life videos.
Get inspired by the innovative ideas that could shape the future of the Web3 sports and entertainment ecosystem!
Ticketing solutions & authorized secondary markets for ticketing
By providing a Web3 ticketing solution, you could address common challenges in the industry such as ticket fraud, inflated resale prices, and a lack of transparency.
You could build an authorized secondary markets platform where users will buy and sell tickets in a secure way. This would foster a fair and transparent secondary market.
Chiliz blockchain-native
NFT marketplaces
Your project could provide a platform where creators and collectors would mint, trade, and showcase unique sports and entertainment NFTs. 
You could thus offer an avenue for monetizing digital sports assets. Enrich fan engagement by enabling the ownership of one-of-a-kind virtual memorabilia!
Proof of Attendance
Protocol (PoAP) tools
A PoAP is a non-fungible token (NFT) that proves a person has indeed attended an event. These tokens can enhance fan engagement at sports events, or verify attendance at conferences or webinars.
You can create a transparent and tamper-proof way of authenticating and celebrating participation in any event, making each attendance unique and memorable.
Securitized fan-centric
investment tools/platforms
You could develop investment tools centered around the fan experience, independent of Socios.com and Fan Tokens — while still leveraging Chiliz Chain security features. 
This would not only enhance fan engagement, but also contribute to the growth and diversification of the ecosystem.
On-chain RNG oracles & event
results oracles
Using RNG oracles and event results oracles, you could bring a new level of credibility to sportsbook operations, fantasy gaming, NFT-centric sports games, and organization-level record keeping.
You can use SBTs to represent a fan's affinity towards a team or player, marking their participation and influence within the community. 
These tokens enable fans to engage in community decisions, access exclusive content, and enjoy loyalty rewards. This fosters a personal connection between the fan and their favorite sports team.
The team at Chiliz Labs wants to support projects that develop groundbreaking applications and deliver a new level of fan engagement and sports industry operations in the Web3 world.
Partnership application form
Use the following form to contact the Chiliz Labs team! 
Maximum Total Upload : 200MB